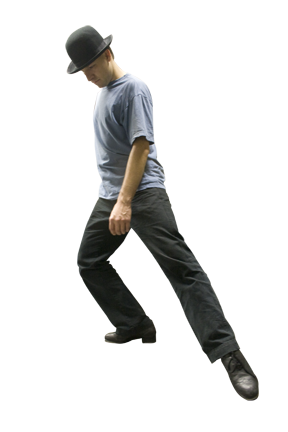 About KlaXson Dance School
We teach a style of tap dancing called hoofing. This is a style of dance that concentrates more on the musical perspective than looks.
Our teaching style relies more on the spontaneous and aims to break the conventional rules that are set up in the dance world. We want to take tap dancing out of the box and show you that you can tap dance to anything from Jazz to Rock to Heavy Metal to Classical.
We will show you that our style of tap dancing is much more than a specialty act, but that it is so good it can carry a whole show. Our dynamic adult classes' progress into show presented every two years.
To date, our productions are the only local tap dance shows to be put on in downtown Montreal. Our previous, extremely popular and successful shows were KlaXson's productions Tappin' Through 2003, Radio Tap 2005, and Disc-O-Tap 2007.